Manufacturing set-up and capabilities:
At our fully-equipped workshop, a dedicated team of competent & experienced technicians together with our team of technically qualified design engineers enables us to offer the customer a complete solution of their control and system requirement.
With workshop areas in excess of 10,000 Sq. Ft. and using the latest manufacturing techniques, we are able to provide a service, which covers all types of control panels from Low Voltage PCC, MCC to instrumentation & control consoles. All of which can be manufactured to any of customer specification.
FactorySetup:
Totalplot: 10,000SqFt Fabrication:3,600SqFt
Assembly: 3,600SqFt Adminoffice: 800SqFt
Other: 1200SqFt Stores: 800SqFt
Quality control, Design & Mkt : 400SqFt
Office and Conference: 400SqFt
To aid in the timely assembly of panels with minimum of delay, SUN-TECH ENGINEERS maintains well-stocked stores with many standard items readily available.
Prior to customer acceptance all control panels are rigorously tested & inspected with quality procedures followed & documented throughout manufacture. Using this method, we are able to meet the high standards of quality demanded by our ISO 9001:2015 accreditation.
Manufacturing Equipments:
We have complete infrastructure for manufacturing all our products in one place & all activities such as Hydraulic Shearing , Press brake bending and 50 ton punching are carried out under one roof.
List Of Machinery

Name Of  Machine

Make

Capacity

Qty.

Shearing Machine (NC Type)
Jakson HVR 325
Upto 6mm
1
Punching Machine
Jakson
50 Ton to upto 3.15mm
1
Turret Punching Machine (CNC)
Murata
80 Ton to upto 4mm
1
Bending Machine (Hydraulic Type)
Jakson
80 ton upto 6mm bending
1
Bending Machine (CNC)
Purvaj Engineering
80 ton upto 6mm bending
1
Manual Bending
Rajesh Engineering
1500x1.6mm
1
Hand Sharing Machine
Metallic engineering
400x4mm
2
Busbar Bender (hydraulic)
Vankos Engineering
150x12mm
1
Angle cutting Machine
Chandan engineering
250mm
2
Welding Machine
Jagdish Engineering
250A
2
MIG Welding Machine
Esab
250A
5
Bench Grander
Premier
03-Apr
2
Drill Machine (stand type)
S.k.Industries
3⁄4"
4
Fly Press
N.K. Engineering
-
1
Weight bridge Digital
Suzuki
300 kg.
1
Hand Grinder
K.P.T.
7" Dia
4
Hand Drill (Have duty)
K.P.T.
1" Dia
1
Hand Drill
K.P.T.
12 mm
2
Bench Wise
Smart
4"
2
Loading & Unloading Chain
Pulley Block With Trolley
Motorised
Indalf engineering7
5 ton
2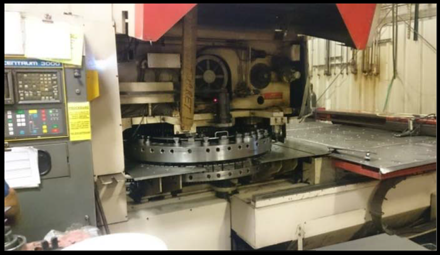 Turret Punching Machine(Murata)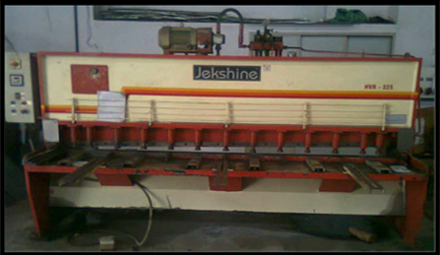 Automatic Hydraulic Shearing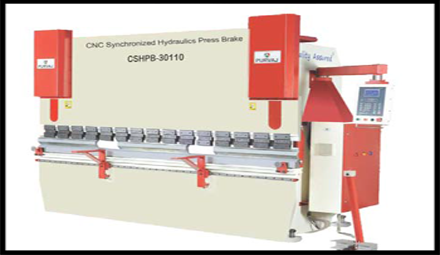 Bending Machine (CNC)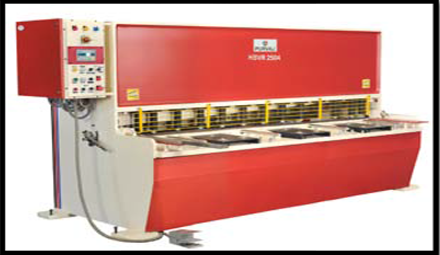 Hydraulic Machine(CNC)