Control Desk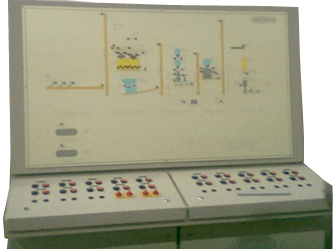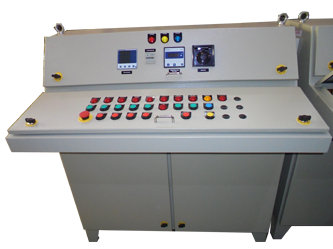 Free standing floor mounting with interlocking arrangement, clip on terminals, annunciate, mimic diagram, push buttons, indicating lamps, control switches, timers, auxiliary contractors etc. duly fabricated from CRCA/HRCA sheet metal and painted as in item no-1.
We are the leading manufacturers and suppliers of the highest quality of Control Desks in the market. Built using the latest technology and finest raw materials, we take great pride in our products.
Sun Tech Engineers offer a wide variety of Control Desks varying in design and dimensions to suit the requirement of our clients. Built for complex functionalities, these desks are vital to ensure the smooth operation of your complete industrial setup. Our control panels are specifically used to control and monitor high voltage testing equipment and industrial machinery in general. Our equipment can be fitted into your system with great ease thanks to their easy wiring and compact design. With the help of such efficient control desk, you can safeguard your machines from any hazards by detecting fault, leakage or overconsumption of power.
Our engineers possess the latest technical knowledge to design the most appropriate Control Desk for you based on your specifications. Least maintenance, ease of operation, accuracy, and durability make our products the best choice for your industrial needs.