LT Bus-Duct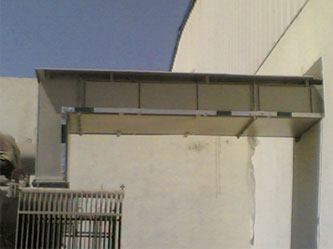 Sheet steel enclosed IP-54 –55 Installed Outdoor and indoor
We at Sun Tech Engineers constantly strive to manufacture energy efficient products that can enhance the performance of our clients and provide safety at the same time. Our LT Bus Duct is one such top quality product.
The LT Bus Duct is also called busway and is used for conducting current for electricity. It is a metal sheet that contains aluminum or copper busbars which are good conductors of electricity and helps in creating a conducive environment. LT Bus Duct is used in electrical power distribution. We carefully manufacture the duct and use a better conductor in order to generate more output. This indeed is the reason, why you must rely on our product. We manufacture enclosed sheet steel IP54 –55 LT Bus Ducts that can be installed both indoors and outdoors.
These ducts are used for various industrial purposes because they can carry electricity in large quantity in a safe and efficient manner. Our engineers design the LT Bus Duct to be reliable, efficient, quick to install and replace and to connect to the switchgear with ease. We are proud of our product and we assure you top class customer support which you will be pleased with.